News, Timeline
- 13.02.2014
WIA Europe Awards the Student & Young Professional Award 2013
Considering the high number of applications and the difference in profiles, WIA Europe is pleased to award for 2013 two different awards in order to acknowledge both the student and the young professional profiles.
Student Award 2013 – Dr. Mara Branzanti
PhD Student at Geodesy and Geomatics division, Faculty of Civil and Industrial Engineering, "Sapienza" University of Rome. The aim of her research is to explore new methodologies to process GNSS (Global Navigation Satellites Systems) data, focusing towards the new European Galileo system, starting from information acquired by low cost receivers. She has proposed to buy a new generation Galileo low cost to perform new experimentations, with the aim of publish and present it to the international scientific community.
Young Professional Award 2013 – Andrea Jaime Albalat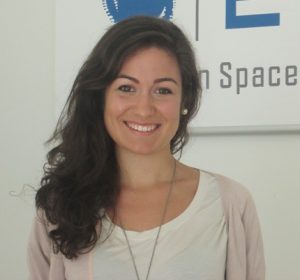 Executive Director of Space Generation Advisory Council in Support of the United Nations Space Programme on Space Applications (SGAC). A very enthusiastic and brilliant professional of space activities. She has proposed to write a book on women working in the space sector in order to encourage many other young women to pursue their careers in the space sector.