Events, Local Groups, Rome, Timeline
- 16.07.2020
WIA-E Rome invites to Webinar "From STEM to stars"
Event 16.07.2020
Location Zoom meeting
WIA-E Rome local group is glad to invite you to join the online webinar "From STEM to stars", that will take place on the 16th of July 2020 from 7pm to 8pm (CET) with the support of the ZOOM platform.
The event will be held in English.
The guest of the webinar will be Donatella Ricci, Program Manager at Leonardo Helicopter based in Venice (Italy).
Donatella will share with us her passion of flight, which allowed her to achieve the World Altitude Record with gyroplane in 2015. She will also talk about her relationship with the aeronautical field, her experience as female Program Manager, as well as her role within several aeronautical associations. In the last part of the webinar, all participants will have the chance to ask questions and directly interact with Donatella!
Feel free to register to the event on Eventbrite.
Additional information, the Zoom link to attend the webinar and the detailed agenda will be shared in the days prior the event.
We are looking forward to your participation!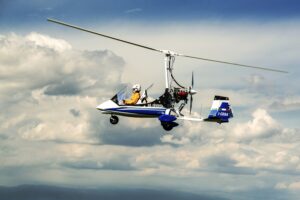 ---
Read here a briefing of the event. Also visit WIA-E Rome's official Youtube channel to watch a video of the event. Enjoy!