Airbus is an international pioneer in the aerospace industry. We are a leader in designing, manufacturing and delivering aerospace products, services and solutions to customers on a global scale. We aim for a better-connected, safer and more prosperous world.
Airbus is only the success it is today because we have embraced diversity and worked together across cultures to develop our innovative products. Our workforce already spans four generations with more than 130 nationalities and over 20 languages spoken.
Historically our headquarters and main manufacturing sites are based in Europe, however we also operate on a global scale. We strive to mirror the diversity of our customers and suppliers and endeavour that 20 percent of our workforce will come from outside Europe by 2020. Maintaining an inclusive working environment is key to the success and sustainability of our company.
---
Visit Platinum member Airbus Defence & Space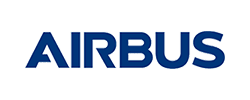 Airbus Testimonial video for WIA-E
WIA-Europe Awards, Grants & Training
We believe in the importance of recognising achievement and celebrating individuals who strive towards their goals. To learn more about each programme, please click on a link.
Woman in Aerospace Europe Corporate Members
Being a part of Women in Aerospace Europe means benefiting from our programs and special member offers, as well as connecting with like-minded professionals through our local communities. As a Corporate Member, your organization will help us to to develop a society in which diversity will not be noticed anymore and to advocate the importance of space activities at the same time.