Published 10 November 2022
WIA-EUROPE PRESIDENT, LUISELLA GIULICCHI'S STRATEGIC AGENDA 2021-2026
Sustainable Growth Providing Benefits At Large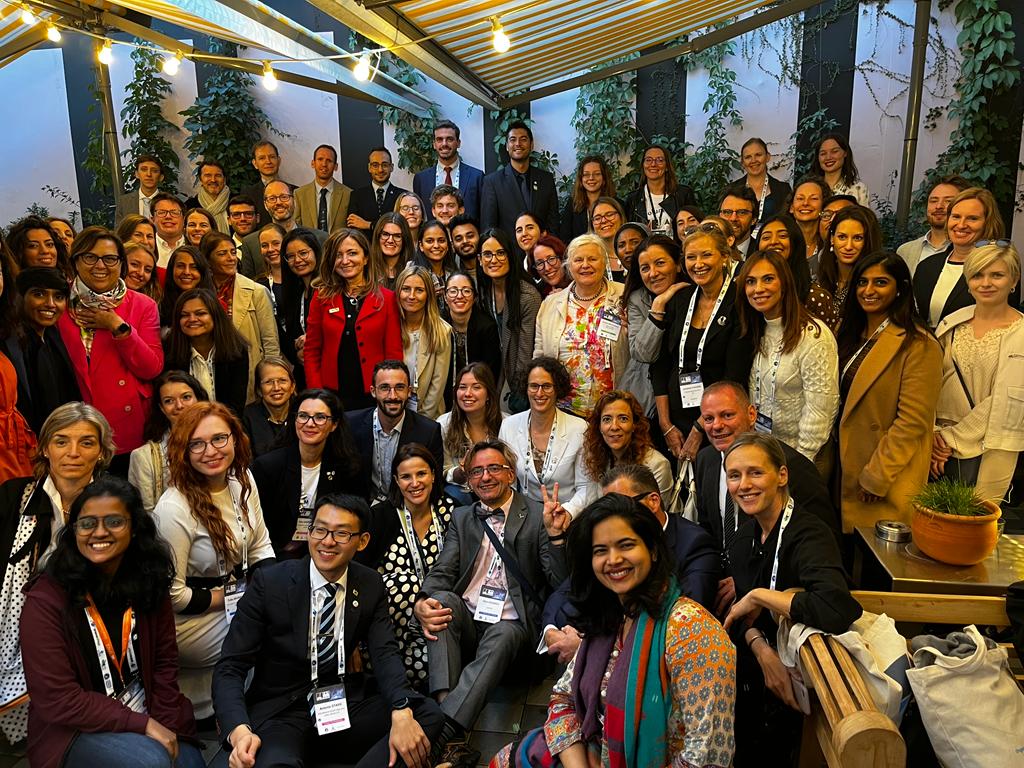 At Women in Aerospace Europe (WIA-Europe), we envision a successful European Aerospace sector with inclusive representation at all levels. Our mission is to be the platform for the aerospace industry to promote diversity and excellence; to help the aerospace professionals and their organisations succeed; and to attract the next generation of women and men to work in the aerospace sector. We welcome men and women to join the global network, supported by our dedicated corporate members and partners. Being part of our ever-growing network means benefiting from our programmes and special member offers, as well as connecting with like-minded professionals through our local communities.
Since the creation of WIA-Europe in 2009, the non-profit association has provided a valuable networking platform that brings together aerospace professionals of all ages and career stages, small and large companies, academic institutions, as well as other industry associations in the aerospace sector. Over the past decade, WIA-Europe has been growing in membership, both individual and corporate, while expanding our geographical and programmatic reach. We have been working with other non-profit organisations, associations and academic institutions on promoting the topic of diversity, equity and inclusion. Our outreach channels include conferences, workshops, working groups and publications, providing our members with tools and platforms to engage and share their expertise. Our first and foremost task has always been the recognition and support of diverse talent, reflected in our professional development, leadership, and awards & grants programmes.
The sustainable growth narrative will be at the core of the association's mid- and long-term agenda for the time of my presidency. Together with the Executive Committee and members of the Board of Directors, we will prepare the association for the next decade by consolidating current activities, enabling growth and providing benefits to our members, corporate members and the society at large. We will build on WIA-Europe's core identity and our dedicated volunteer community, while we continue to expand our administrative office, standardise operations and programmes products, create new committees and new initiatives.
Sustainable growth will be built around four main pillars: 1) sustainable growth in members, corporate members, local groups and partnerships; 2) sustainable programmes and activities; 3) sustainable communication and outreach; 4) financial sustainability and long term financial planning.
In the first pillar, we will enlarge the number of members by attracting a broader diverse population, expand the corporate membership to include new space companies and start-ups, while providing added value to all key audiences in the industry. We will create a traineeship programme to promote women in aerospace. We will support the growth of WIA-Europe local groups through a coherent WIA-Europe culture and provide them with additional support instruments. For our individual members, we will continue to offer networking opportunities, workshops, seminars, trainings and lectures. We will increase our recognition initiatives with more awards and grants, and strengthen the cooperation with our partners in order to provide additional benefits to our members.
In the second pillar, we will standardize and consolidate existing programmes and activities, and prepare new ones. We look into creating new research activities, white papers, position papers, and more.
In the third pillar, we will roll out a new website, consolidate the existing communications channels including the bi-weekly digest, and enhance our social media presence.
The fourth pillar is key to the execution of our operation and activities. While growing, we need to be financially sound and enable a professional response to the needs of all our stakeholders.
All this can only be brought forth with the support of all participants in the association. I call upon the volunteers devoted to our common goal of promoting diversity and inclusion, to jointly help us bring all of us one step closer to our vision of a successful European Aerospace sector with inclusive representation at all levels.
I am counting on all of you
Thank you for your support!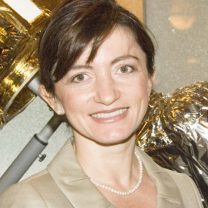 WIA-EUROPE PRESIDENT

Luisella Giulicchi