Events, Timeline
- 27.10.2016
WIA-E launches new Local Group in UK
Please join us on the Thursday morning of RISpace (October 27) at the networking breakfast for the launch event of the UK local group of Women In Aerospace Europe (WIA-E).
Women In Aerospace Europe is pleased to announce the new Local Group in UK, with the aim to organise events across the many sites of our members, allowing us all to see the full range of UK activities and meet new contacts from across the country, and with the auspicious to form more local(ised) groups in the future.
The current aim of the group is to bring together the UK Space Community in support of a more diverse and equal workforce.
The group will initially focus on three areas: De-mystifying Unconscious Bias, Networking/Mentoring, and the creation of a Network of Experts. Ongoing networking events are organised throughout the year.
For more information, or to join the local group, please email wiaeurope.uk@gmail.com or look online at wia-europe.org/
I hope to see you there!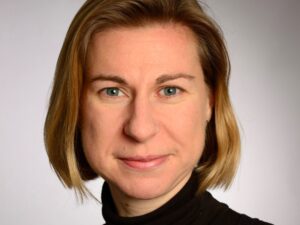 Elizabeth Seward
Airbus Defence and Space (Local Group Leader)
Committee:
Charlotte Blake-Kerry, UK Space Agency
Clare McNamara, Move Ahead Global
Karen Rogers, Satellite Applications Catapult
Kerry Sanz, Neptec UK
Laura Bocarro, UK Space Agency
Liz Cox, UK Space Agency
Mamatha Maheshwarappa, Qinetiq
Wendy Holt, CGI