REWATCH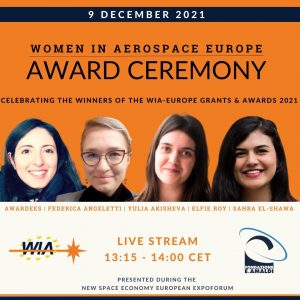 Meet the winners of WIA-Europe Grants and Awards 2021: Federica Angeletti, Yulia Akisheva and Sahba El-Shawa. With the generous support of our new partner Fondazione Amaldi, the Awards and Grants are presented to the winners during the New Space Economy Symposium 2021.
NEWSLETTERS
Do you want to know more about becoming a WIA-E member?
PODCAST
In this podcast series, WIA-E Berlin member Rachana Reddy Mamidi features casual cosmic conversations with people working on all things space.
We envision a world where we Europeans collaboratively create an aerospace sector with an inclusive representation.
OUR LOCAL GROUPS IN EUROPE
Building
careers
As any professional will tell you, interpersonal connections form the very cornerstone of a successful and fulfilling career. Among WIA-Europe's goals is building our members' careers through our network, and what better network to nurture than the one you are already in?
Networking
events
Our local groups are strong, ever-growing and diverging units that meet regularly for networking events, trainings and lectures. These events include professional trainings and workshops with qualified trainers and coaches, company visits, mentoring evenings or simply chatting over drinks and dinner.
Your
ideas
Feel free to suggest your ideas and play an active role in creating the events you most want to see happen! Do you have any questions or would you like to be put on the list for a local group, or propose to start one in your area? Let us know! If you are interested in starting a local group in your area click on the button below
Below is a list of our current active Local Groups. Many more are in the making!
Being a part of Women in Aerospace Europe means benefiting from our programs and special member offers, as well as connecting with like-minded professionals through our local communities. As a Corporate Member, your organization will help us to to develop a society in which diversity will not be noticed anymore and to advocate the importance of space activities at the same time.
In order to provide our members with the best and most varied events and programmes, WIA Europe has partnered with the following organisations:
WOMEN IN AEROSPACE: A GLOBAL NETWORK
For 30 years, Women in Aerospace (WIA) has been dedicated to expanding women's opportunities for leadership and increasing their visibility in the aerospace community, both in the US and internationally...VIEW MORE
Testimonial Video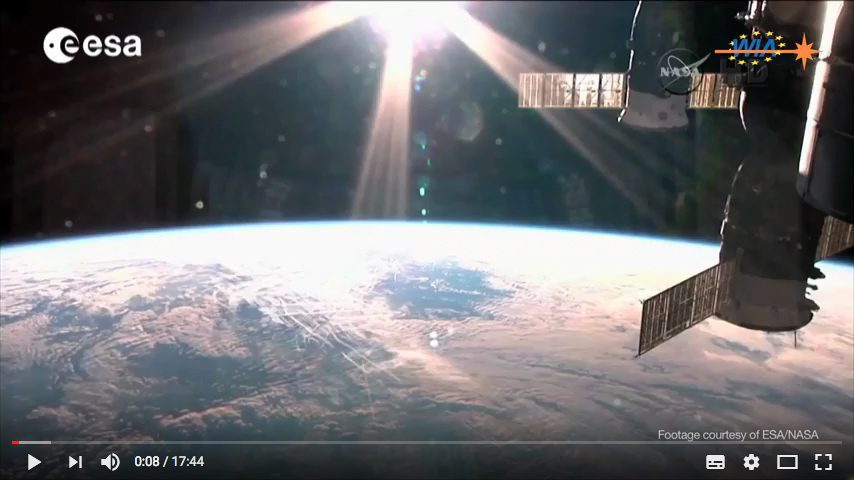 Corporate survey to reinforce our relationship and to show their thinking on gender diversity, commitment/actions in place and motivation to be part of WIA Europe WIA Europe is grateful to Corporates, Partners and Individual Memberships to be part of our association as reference organization for women who want to accomplish their careers in the aerospace field, but also for men who want to be part of a modern association. WIA Europe constitutes a global networking platform of people working in the aerospace fields with their current sisters WIA USA, WIA Canada, WIA Africa, WIA Japan, WIA Mexico.