Corporate Members, II – Gold, News
- 25.06.2021
News from our Gold Corporate Member: Telespazio
Event 25.06.2021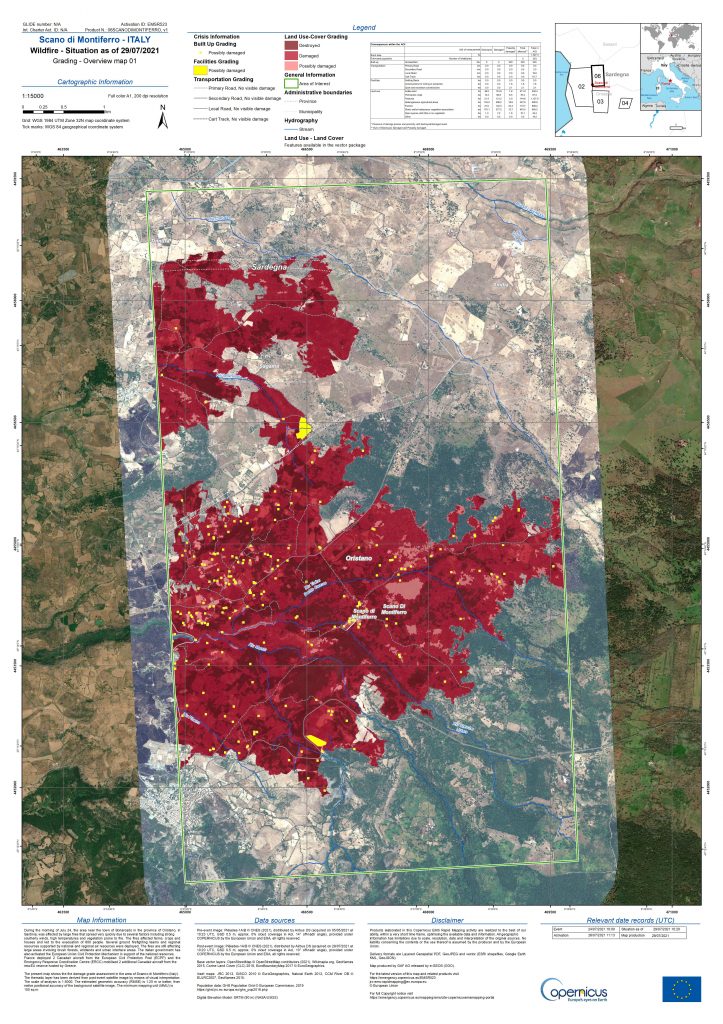 During the past summer, Europe has been struck by a long series of natural emergencies. In June a deluge poured down on Germany, Belgium and The Netherlands, causing numerous casualties and extensive damage, while the following weeks saw numerous blazing fires across the entire Mediterranean basin, from Turkey to Spain via Italy and Greece.
From space, the sentinels of the European Copernicus programme observed as events unfolded, providing maps, data and information to local authorities and civil protection units involved in the emergencies, via the Copernicus Emergency Management Service (EMS) – Rapid Mapping (RM). This service is managed by the European Commission's Joint Research Centre (JRC), which relies on a consortium led by e-GEOS, a Telespazio/ ASI (80%/ 20%) company, to produce the maps. Major European geoinformation organisations participate in the consortium, as well as GAF – a 100% e-GEOS company – and Telespazio Ibérica.
From 3 July to 17 August alone, EMS Rapid Mapping received activation requests for as many as 29 emergencies worldwide, bringing the total number of requests received since the creation of the service in 2012 to over 540. Lucia Luzietti, a regional environmental engineer, with a PhD in the Department of Geodesy and Geomatics at La Sapienza University in Rome, will be managing the consortium's operations from the Emergency Room in Rome.
Read the interview with Lucia Luzietti on the Telespazio website