News, V – Non-Profit
- 18.01.2022
Could you be the next Director of the DLR Institute for Communication and Navigation?
Event 18.01.2022Time 12:00 GMT
Location Online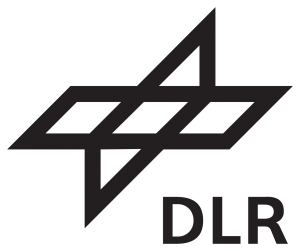 DLR is looking for their next Director of the Institute for Communication and Navigation – could it be you?
The DLR Institute for Communication and Navigation plays a key role in the fields of satellite navigation, optical free-space communication and aeronautical communication. Around 200 people work at the institute in Oberpfaffenhofen and Neustrelitz and develop and investigate new systems and processes for radio transmission and radio location. They are used for the comprehensive supply of multimedia content, as well as for the Internet connection of satellites, airplanes or remote areas. Optical transmission methods are being worked on for the area of ​​high-rate transmission between satellites and on the ground. In satellite navigation, great emphasis is placed on safety-critical applications that require very reliable position and time determination, as well as the ability to locate in urban canyons and buildings.
DLR is looking for a person with a high academic reputation who has demonstrated outstanding international achievements in research and teaching and has developed an internationally recognized research program. Several years of experience in leading larger groups or institutions are expected. Furthermore, the ability to successfully acquire third-party funding, experience in setting up regional, national and international interdisciplinary collaborations as well as collaboration with industry and the transfer of research results are required. Industry experience and experience in technology transfer are desirable. A university degree, an above-average doctorate or a comparable special ability for scientific work and pedagogical aptitude are also prerequisites. International experience is expected.
The tasks include the management of the DLR Institute for Communication and Navigation and, in teaching, participation in the bachelor's and master's degree programs at TUM, as well as looking after and promoting young academics. Applicants should be scientifically proven in several of the institute's areas of work listed below: satellite navigation, communication, optical transmission and cybersecurity in order to lead the work at the DLR Institute for Communication and Navigation.
There are two roles available and DLR would like to encourage women to apply to these positions!
Are you the woman for the job? Then apply here now for the Full Professorship and here for the University Professorship!