The Rome local group was founded in 2013.
The Rome area is home to wealth of aerospace-related activities, from Universities to Companies, from Research institutions to Government Agencies: they can all be found in or around the Eternal City.
Our aim is to bring together the large Italian Space community in support of a more diverse and equal workforce, attracting our members and stimulating the new generation for interest in STEM.
The main Rome LG initiatives are:
Organization of seminars/workshops/trainings performed "face to face" or by "digital platform"
Virtual Sunday Coffee Break
Networking/Mentoring with our aerospace experts and external guests
Social media initiatives:
#MeetOurLG, Rome LG Instagram
#InspirationalquotesfromWomeninSTEM, Rome LG Instagram/Facebook and WIA-E LinkedIn
#RubricaGiovani, on Rome LG Instagram/Facebook
Italian primary/secondary educational: "Da grande voglio andare nello spazio"
#GenderEquality Research team
For more information please contact the committee at rome@wia-europe.org and on our social media:
Committee:
WIA-E ROME LOCAL GROUP LEADERS:
Cristina Valente (LG Leader), Telespazio
Annamaria Nassisi (LG co-leader), Thales Alenia Space
WIA-E ROME COMMITTEE:
Maria Messina, ASI
Anastasia Schilirò, NEXT "Ingegneria dei sistemi"
Alice Pellegrino, Canon Electronics Inc. Japan
Luisa Riccardi, MoD-I (Director R&D), EDA (Chair of Board of Research Directors), ASI (CdA member), ENAC (Board Member)
Maria Libera Battagliere, ASI
Fabrizia Buongiorno, INGV
Laura Bettiol, SGAC and FOTEC Austria
Clelia Iacomino, Junior Research Fellow at SEE Lab SDA Bocconi
Elena Toson, T4i
AlessiaGloder, Technische Universität Dresden (TUD)
Very active students (the backbone of dissemination activities): Aloisia Russo, Federica Angeletti, Maria Giulia Pancalli, Veronica Bandini, Marzia Zucchelli, Eleonora Vestito.
How to prepare for a job interview
Informal chat with Claudia Zesch, who has a decade of experience in managing human resources at the European Space Agency.
Here some pictures from the event:
Official launch of WIA-E Rome at S. Pietro in Vincoli, 28 October 2013
Below you can find some pictures from the event, with speakers Saggese and Gaudenzi, Di Pippo, Nespoli, Pesce and Perozzi: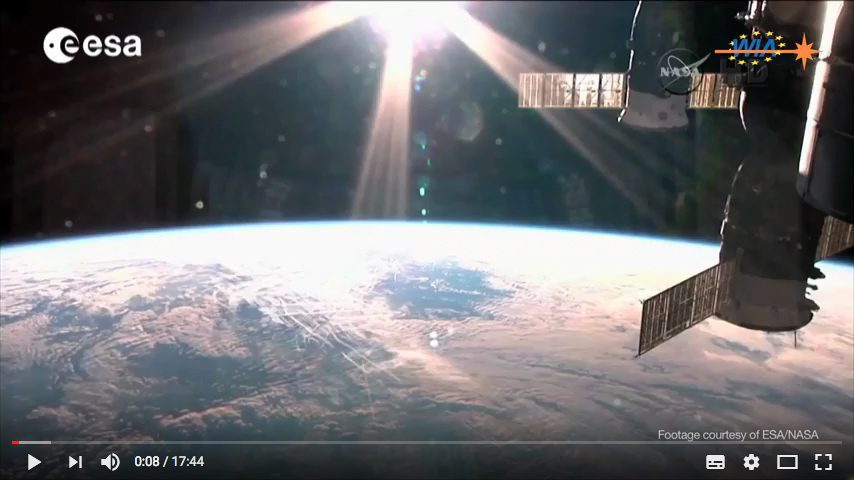 Corporate survey to reinforce our relationship and to show their thinking on gender diversity, commitment/actions in place and motivation to be part of WIA Europe WIA Europe is grateful to Corporates, Partners and Individual Memberships to be part of our association as reference organization for women who want to accomplish their careers in the aerospace field, but also for men who want to be part of a modern association. WIA Europe constitutes a global networking platform of people working in the aerospace fields with their current sisters WIA USA, WIA Canada, WIA Africa, WIA Japan, WIA Mexico.