News, Timeline
- 22.11.2013
SERCO Joins the Corporate Membership of WIA Europe
Serco is a global management and service company with over 35 years of experience in the space and Information Technology business. We are one of the top 39 World Space Manufacturing and Service companies, and currently employ over 1500 specialist staff in space related business across Europe, the Middle East and North America. Serco has a unique breadth of experience in providing operational and engineering support across:
•             International organisations
•             Government agencies
•             Defence
•             Aerospace Industry
•             Scientific institutions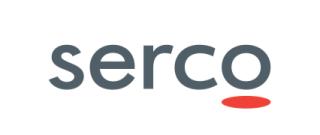 Serco also offers IT outsourcing services to prestigious clients, such as the European Space Agency (ESA), the Regione Lombardia, the Joint Research Centre (JRC), part of the European Commission, in ISPRA (Varese), Ericsson, the Italian Space Agency (ASI).
About Space Serco provides highly specialised services in several fields (Earth Observation,Meteorological Services,Technology, Human Space Flight ) to programmes and Satellite Missions for the European Space Agency (ESA) from almost 20 years.