News, Timeline
- 16.11.2014
IAC-2015 in Jerusalem – Call for Abstracts is open – WIA-E encourages female authors to submit!
The International Astronautical Federation has announced the opening of the Call for Abstracts for the International Astronautical Congress (IAC 2015), taking place from 12 – 16 October 2015 in Jerusalem, Israel (please click here for details).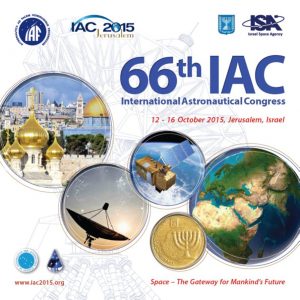 WIA-Europe would like to encourage specifically female authors to consider submitting abstracts. The IAC is the premier annual gathering of the space community and active participation in this event represents an excellent opportunity to network and exchange on the international space arena.
WIA-Europe also provides financial support to participate in conferences, specifically the IAC, through our interesting grants programme. Read more about our grants programme here.