Corporate Members, I – Platinum, News
- 08.03.2022
Join the next generation of women in space!
Event 08.03.2022Time 17:30 CET
Location Online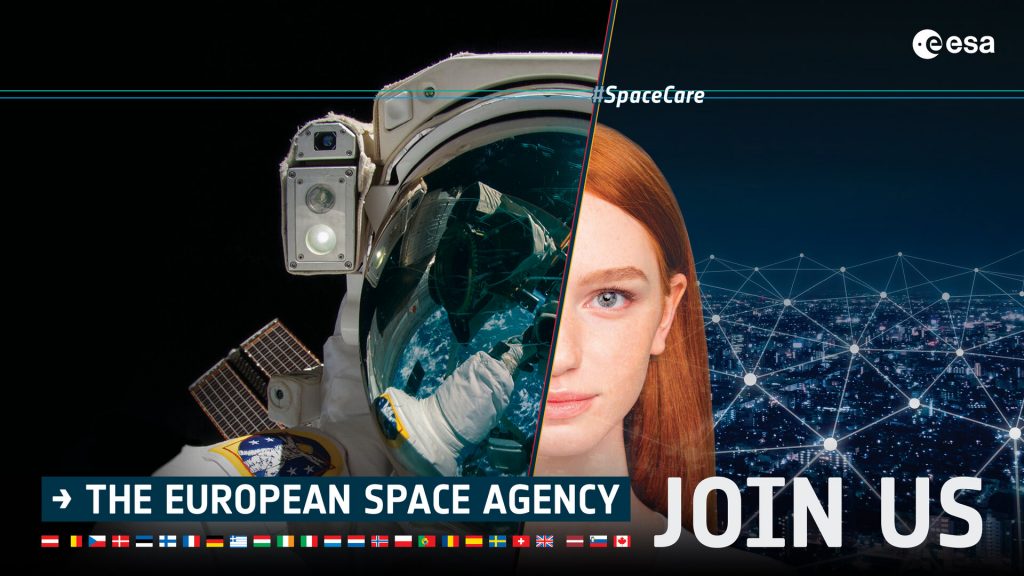 For the first time in over a decade, the European Space Agency is seeking new astronauts to join humankind's greatest adventure for the benefit of Earth. This represents an exciting opportunity for women to join the next generation of explorers and participate in inspiring space missions.
The first woman went to space in 1963. It took almost twenty years for the second in 1982. Since then, we have witnessed a significant increase of women in space-related roles and the assignment of women to space missions is no longer regarded as an exceptional occurrence. Women and men now work side by side in space as equal members of expert teams on the International Space Station.
At ESA, we recognise that diversity and inclusiveness are key enablers for innovation and success. For this reason, we aim to reach as many potential candidates as possible across our European Member States. In addition, we are aiming to increase the gender diversity in our Astronaut corps. To achieve this aim, we need to receive a sufficient number of applications from women.
The future of space exploration is expanding as we aim at the Moon, Mars and beyond. Cooperation with the private sector is also opening up new opportunities for human spaceflight. We need more women to be part of these extraordinary moments and to leave their mark on space history.
"There are many paths to becoming an astronaut. You need a Master's degree in natural sciences, medicine, engineering or mathematics/computer sciences, three years of experience in a relevant field, and you must be fluent in English. You do not need to be a pilot or have a military background." – Antonella Costa, HR Business Partner
Applications open on 31 March 2021 on >>jobs.esa.int<<