Corporate Members, III – Silver, News
- 29.04.2021
WIA-E welcomes HISPASAT as a new Silver Corporate Member
Event 29.04.2021Time 12:00 BST
Location Zoom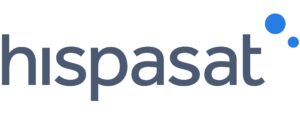 WIA-E are delighted to welcome HISPASAT as a new Silver Corporate Member! 
HISPASAT is the Spanish satellite communications operator, leader in the distribution of content in Spanish and Portuguese.
With more than 25 years of experience, the HISPASAT Group maintains an important presence on the Iberian Peninsula and in Latin America, where it is now the fourth satellite operator. HISPASAT has solidly positioned itself in high growth markets and has a stable strategic client base. HISPASAT distributes more than 1,250 television and radio channels through its powerful fleet of satellites and is a key driver for the Spanish aerospace industry.
We look forward to working with HISPASAT to improve opportunities for women in the aerospace sector.
For more information about HISPASAT, please visit their website.