Awards & Grants, News
- 16.06.2021
WIA-E Grants & Awards 2021: Deadline Extended
Event 16.06.2021Time 11:30 - 13:00 CET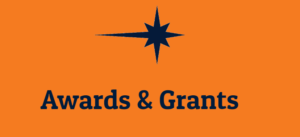 The deadline to apply for the WIA-Europe Grants & Awards Programme has been extended until 15 June. Apply today!
The WIA-Europe Grants & Awards programme is designed to support upcoming talent, both young professionals and students. A prize of €1000 will be awarded to a WIA-E member for the best essay discussing the relevance of studying and working in the aerospace sector as well as their view on their future role in this field. The candidates should further outline what they intend to do with the prize money and the experience to be gained through it.
More information on the application procedure can be found here.