Events, Timeline, UK
- 14.12.2021
Join the WIA-E UK Committee for an online networking event
Event 14.12.2021Time 12:00 GMT
Location Online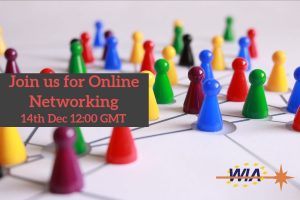 Join the WIA-E UK Committee for an online networking event!
Tuesday 14th December, 12:00 GMT
Log in to Zoom with the WIA-E UK Committee to discuss the three white papers prepared by WIA-E and meet your fellow members. Come along to share your views on Skills Gaps in the Aerospace Sector, Women in the C-Suite, and STEM Education in Europe.