Awards & Grants, News
- 06.05.2021
Open to submissions: WIA-Europe Awards & Grants 2022
Event 06.05.2021Time 13:00 CET / 12:00 BST
Location Zoom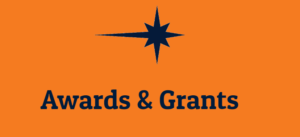 The WIA-Europe Grants & Awards programme is designed to support upcomingtalent, both young professionals and students. A prize of €1000 will be awarded to a WIA-E member for the best essay discussing the relevance of studying and working in the aerospace sector as well as their view on their future role in this field. The candidates should further outline what they intend to do with the prize money and the experience to be gained through it.
An awards committee of space professionals will evaluate and decide on the winners based on the quality of the essay.
Both, Young Professional Award and Student Award are open to individuals aged 21 to 35 who are registered at a university or working as young professionals in the aerospace sector in Europe.
Candidates should submit:
A completed, signed application form
A reference letter from a current professor or employer
A copy of a valid passport or other official identification document
An essay of maximum 1,000 words, in accordance with the guidelines provided
An extended curriculum vitae
The deadline for submissions is 30 May 2022.
Winners will be announced on 29 July 2022.
For more information see <<here>>.