Events, Timeline
- 17.05.2022
WIA-Europe Week: Visibility of Female Experts
Event 17.05.2022Time 13:00 CET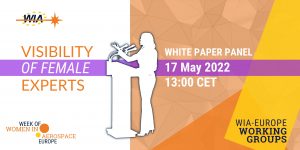 Increasing Visibility of Female STEM Experts in Conferences & Media in the Aerospace Sector
The acknowledgement of women as highly skilled professionals and experts, especially in traditionally male-dominated sectors, heavily depends on how they are being presented across all forms of media as well as at relevant public and professional events.
Despite a number of initiatives and best practices designed to address the current underrepresentation of female experts, the issue is still far from being resolved. The current >>WIA-Europe White Paper aims to identify the main roadblocks that currently exist for women as well as media channels and conference organisers.
Would you like to know what journalists expect when contacting an expert? Which best practices can be followed on both sides, media and female STEM experts, to make easy contact? And are female expert databases actually useful?
Join us for the WIA-Europe Week event on Tuesday, 17 May, and join the discussion with our guest speaker Janneke van Heugten, media expert and founder of the Dutch female expert database >>VIDM.
---
Register >>HERE
---
About Janneke van Heugten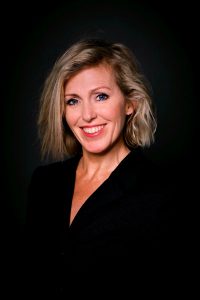 Publicity expert Janneke van Heugten started her career in 1998 in the press department at Amnesty International in Sydney. Back in her homeland The Netherlands, she worked for several publishers. Van Heugten regularly conducted research into the representation of female experts in the media.
Since 2008 she has been committed to a better representation of the Dutch population in the media as founder of her interactive online expert database VIDM. More than 90 percent of all registered experts are women. With VIDM, she brings journalists and experts from a variety of backgrounds together weekly in online Media Lunches. She also teaches the experts of her database how to approach the press effectively. Van Heugten is the initiator and co-organizer of the annual Woman in the Media Awards in the Netherlands. She is also an international speaker and consultant in the field of gender and media.
---